5 signs your website needs to be updated now.
Jakob Nielson, 'the world's leading expert on web usability', has said "A bad website is like a grumpy salesperson." Whether you are looking for growth or engagement, your website is one of your most cost effective, and widely used, tools in your marketing arsenal for generating ongoing business.  We all want to keep our websites fresh and exciting, but just how often should you be updating your website?
Below we are sharing five of the top reasons clients come to us concerned that their website is out of date and needs to be rejuvenated.
This quick checklist is a simple way to review if your website is in need of a refresh or a complete overhaul, in just a few minutes.
5 signs you need to update your website: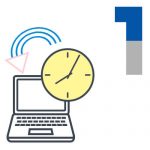 It's been over 3 years since you have made any web updates:
If it's been a few years since you last updated your website, look at your fundamental SEO principles to pinpoint anything that may need an immediate redress. Does your website structure still make sense? Can search engines easily crawl your content? Does your keyword strategy need to be updated? Is your website trustworthy to both visitors and search engines?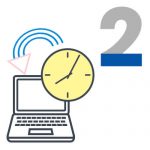 It's been over 5 years since you have made any web updates:
Taking into account technological developments, changing SEO algorithms and the swift apace of design trends, your site will benefit from an overhaul every 5 years. It only takes visitors about 50 milliseconds to form a deciding opinion about your business. Therefore, it is important that your websites coding, functionality, ease of use, buyers journey, branding and content are working for you, not holding you back.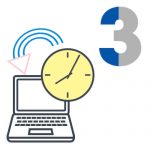 Your website is not responsive:
An unresponsive website is highly damaging to any current business. Today it is essential that your website can be viewed across multiple devices, without any issues. Unresponsive websites are 'penalized' in their search and digital advertising efforts, something every business should avoid. Companies like Google are very clear that unresponsive websites will receive lower search engine rankings, and even incur increased costs in their digital marketing campaigns.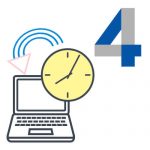 Your website makes you look bland:
Website visitor first impressions are 94% related to web design. Unfortunately, we have seen too many businesses delay updating an unappealing website.  The problem with continuing any marketing or advertising activities is that your prospects will still look at your website if they are interested in your business. If your website looks unprofessional and does not lead them through an optimised buyer-journey, your marketing and advertising efforts are most likely wasted.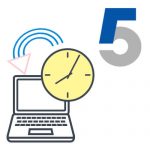 Your website is not generating business:
There are a number of reasons your website may not be generating leads. From slow loading issues, to SEO and Meta issues, to static-site problems, caused by lack of new content. Even the design of your website may be unappealing to your target market, causing high bounce rates. If you have concerns about lack of leads or conversions on your website, we recommend:
Overhauling your website design, configuration and user journey.
Review your digital marketing strategy to ensure clear messaging and call to actions across your website.
Don't underestimate the effect your website's first impression has on your prospects. Your business requires a website that engages, gets you found and makes the right first impression.
If you feel your website could be delivering better results for your business contact us for expert website design services and your free custom quote.